ChainGuardians to Implement 'Bring Your Own NFT!' Gameplay Feature
5 July 2019
by chainguardians

Further to the announcement of our presales launch on July 7th, #ChainGuardians are extremely excited to be introducing an original and unique gameplay feature: 'Bring Your Own NFT!'.
Available as part of specific ChainGuardians' gameplay experiences: users will be able to engage with ChainGuardians' gameplay modes, leveraging the ownership of popular and rare Non-Fungible Tokens (NFTs) they already own.
The depth of an NFTs integration into the ChainGuardians' game ecosystem will depend upon several factors including: the strength of a partnership ChainGuardians have developed with the respective NFT gaming project or its stakeholder community, technical compatibility and gameplay suitability. Initially integration of the following assets will be considered:
Integration of hero characters, monsters and pets
Inclusion of weapon and armour for equipping unto Guardians and supporting characters
Bespoke integration to expand users' experiences of ChainGuardians' gameplay.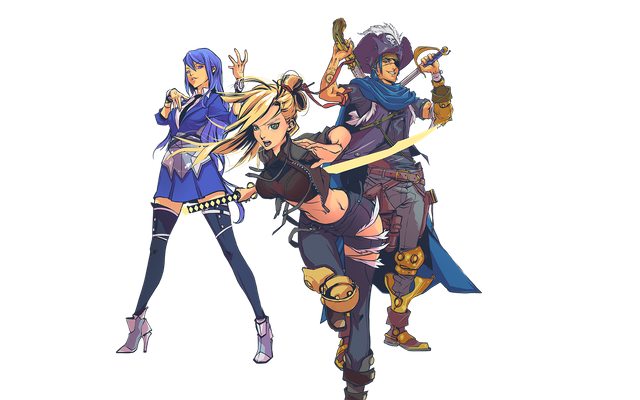 In the first instance, ChainGuardians will integrate several of the more popular NFT hero characters, from some of the most played and community driven projects, into 'The Colosseum' gameplay mode. In The Colosseum, a unique combat arena, special hero characters from popular NFT projects will be able to stand as Guardians and compete to win prestigious ChainGuardians' prizes!
ChainGuardians prizes will range from special ingame items such as:
Equippable magical items
Equippable weapon and armour
Rare NFT items (such as a Captain Devex Attazer)
ChainGuardians supporting characters
Physical items such as ChainGuardians' collectible merchandise
ChainGuardians Coins (CGC: ChainGuardians in-world currency)
Prizes offered by partnering NFT projects
You don't even need to have participated in our presale to compete in The Colosseum and win prizes! All you need is to "Bring Your Own NFT!" #BYONFT which has been integrated into our ecosystem!
At ChainGuardians, as avid blockchain gaming aficionados, we are very aware of some of the obstacles NFT projects face as part of their development: such as the stagnation of end-game and a limited playerbase. We envision that through ensuring our gameplay is accessible for a wide player base across other NFT gaming projects, coupled with our own ecosystem, we will assist in driving forward blockchain gaming adoption; as well as enhance existing users' gameplay experiences.
Sign up to our upcoming newsletter and whitelisting at ChainGuardians.io to be amongst the first to receive updates.
Be prepared for battle in The Colosseum!
**The ChainGuardians Team. **