ChainGuardians Game Update and Patron Opportunity
13 October 2019
by chainguardians
Dear Community,
We have several exciting updates to share with you all in which will cover the following areas:
· Game-play development
· Game-art representation
· Patron Offering: a unique early purchase opportunity
· Satellite Assisted Combat: the first vehicles to be incorporated
Game-Play Development
We've been working hard behind the scenes to deliver both the Alpha version of "Bring Your Own NFT!"; which is to be manifested as part of ChainGuardians' Mini-Mining game where you can put your NFTs from ChainGuardians and other games to work, as well as the first iteration of the ChainGuardians' game world.
The ChainGuardians' mini-mining game, or "The Global Hash Wars", is in line to be delivered by the end of October. We will be reaching out to community members to help assisting with stress testing over the coming weeks to ensure a smooth release.
Check out the below image for the log-in page below!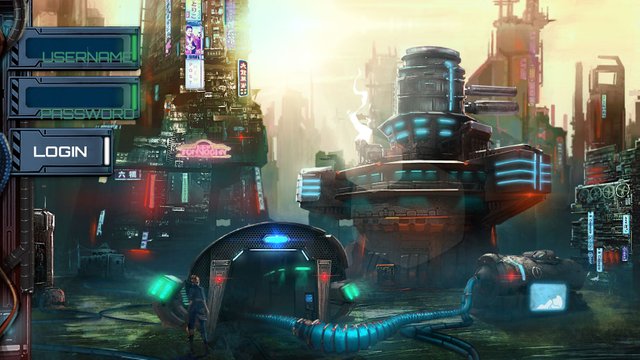 We have been working hard to bring the first version of the ChainGuardians' game world to our community. As indicated, the first iteration of the ChainGuardians' game world will be a browser based platform developed on Unity. The first release will feature for a turn-based battle system with a RNG (random number generator) and user input facilities. We are still working towards delivering the first version of the ChainGuardians' game world before the end of quarter four 2019!
Game-Art Representation
The team have been working to produce a set of characters which will represent how ChainGuardians' asset holders' characters will be displayed and playable in the upcoming game. Each of the Guardians and characters will maintain a set of unique offensive and defensive animations which will represent attacking and defensive manoeuvres. We are excited to share some of the in-game artwork representative of the in-game ChainGuardians' characters: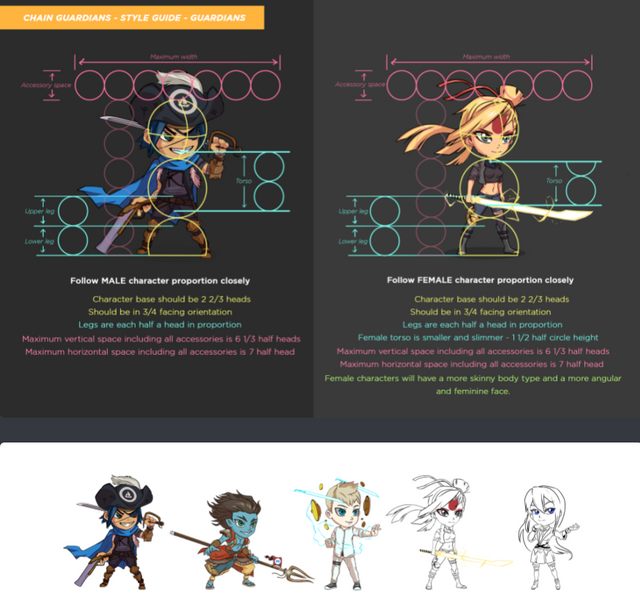 Further details on some of the game-play dynamics can be found in our Discord server here.
Patron Offering
As part of a unique early purchase option, we are offering community members the opportunity to purchase the #1 catch for each of our ChainGuardians characters ahead of our crate sale at a set price. It is noteworthy, that the artwork for the #1 catch is exclusive and no other catches will boast this feature.
Moreover, one additional option is available, which will enable you to purchase a complete set of currently available #3 catch Guardians. This option will ensure that you are guaranteed at least one of each of the first Guardian characters available. You can find the link to the ChainGuardians OpenSea storefront here.
The Patron Offering will be available from 18/10/2018.
By purchasing any of the #1 Guardians or the #3 Guardian set, you will be given a unique place in our community whereby you will be amongst the first testers, as well as able to give direct suggestions and feedback on driving game improvement.
Satellite Assisted Combat
Remember Captain Devex Attazer's Cryptoverse Ship from the ChainGuardians' Game Trailer? You can now call upon your Guardians' aerial support and obtain a Cryptoverse Ship to support your Guardians in combat! Depending on which Cryptoverse Ship you hold, you will be able to heal your characters or generate additional damage to inflict upon your enemies. Cryptoverse Ships will be available for purchase in the coming weeks and further details will be shared in due course!
Once again, thank you to all of our community members for their encouragement and support.
The ChainGuardians Team.
Website
Discord
Twitter
Instagram
Medium
Telegram
YouTube