ChainGuardians Discord Referral Competition
30 March 2020
by chainguardians
The first competition in the lead up to our crate sale is a Discord Referral Competition with 1 ETH in rewards!
ChainGuardians is a free to play mobile and browser turn-based RPG with an integrated story mode and other unique ways to play; including an NFT mini-mining game which allows users to use NFT assets from partnered projects to mine CGC (ChainGuardians Coins) .
The ChainGuardians Team are giving away 1 ETH and 250 CGC (ChainGuardians Currency) in rewards to community members who help spread the word about one of the fastest growing and interoperable blockchain games around!
To participate in the contest you simply need to join the ChainGuardians Discord, create an invite link, and share it with anyone who would be interested in blockchain gaming! Prizes are as follows — top 5 places paid:
1st place: 0.5 Ether
2nd place: 0.3 Ether
3rd place: 0.2 Ether
4th place: 150 CGC
5th place: 100 CGC
The contest will run from 00:00 UTC on Monday 30th of March 2020 until 23:59 UTC on Sunday 12th of March. No fake or bot invites will be counted and you are not allowed to promise any rewards for joining. Reports of such behaviour will result in expulsion from the competition.
Admins will not participate but will monitor the contest and will disqualify users acting in bad faith. Good luck!
How to invite people to our Discord:
Step 1: please go to the ChainGuardians Discord server here
Step 2: Click "create invite" next to the #General channel (see screenshot below)
Step 3: Click "Edit Invite Link" at the bottom.
Step 4: Set "expire after" to "never".
Step 5: Set "Max number of users" to "no limit".
Step 6: Click "generate a new link"
Step 7: Share link with friends!
See the images below to assist you in this process: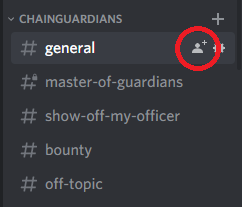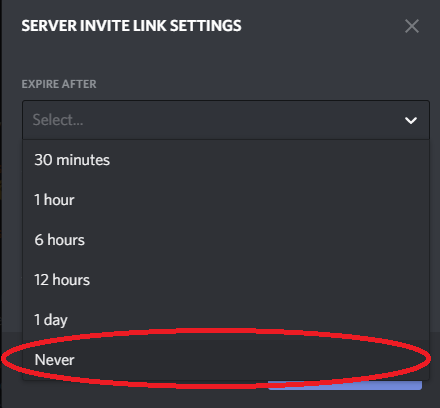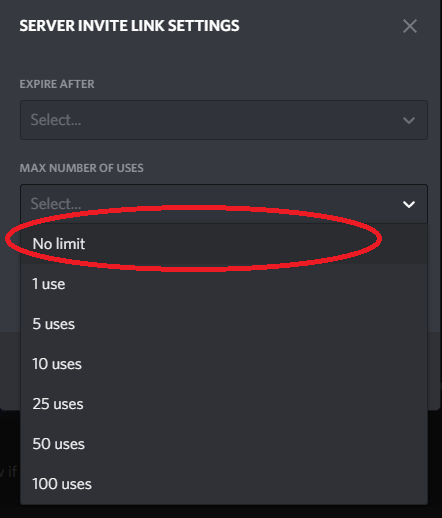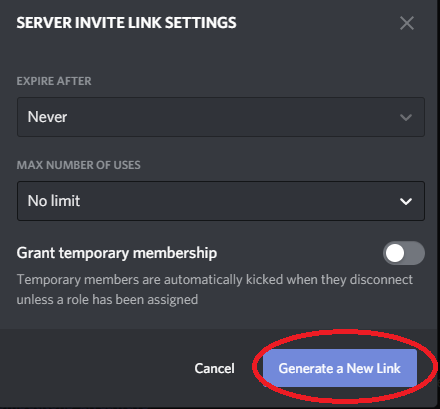 Note: Please click "Set this link to never expire" to make it permanent.
Kind Regards,
The ChainGuardians Team
Website
Discord
Twitter
Instagram
Medium
Telegram
YouTube
Facebook
Steemit